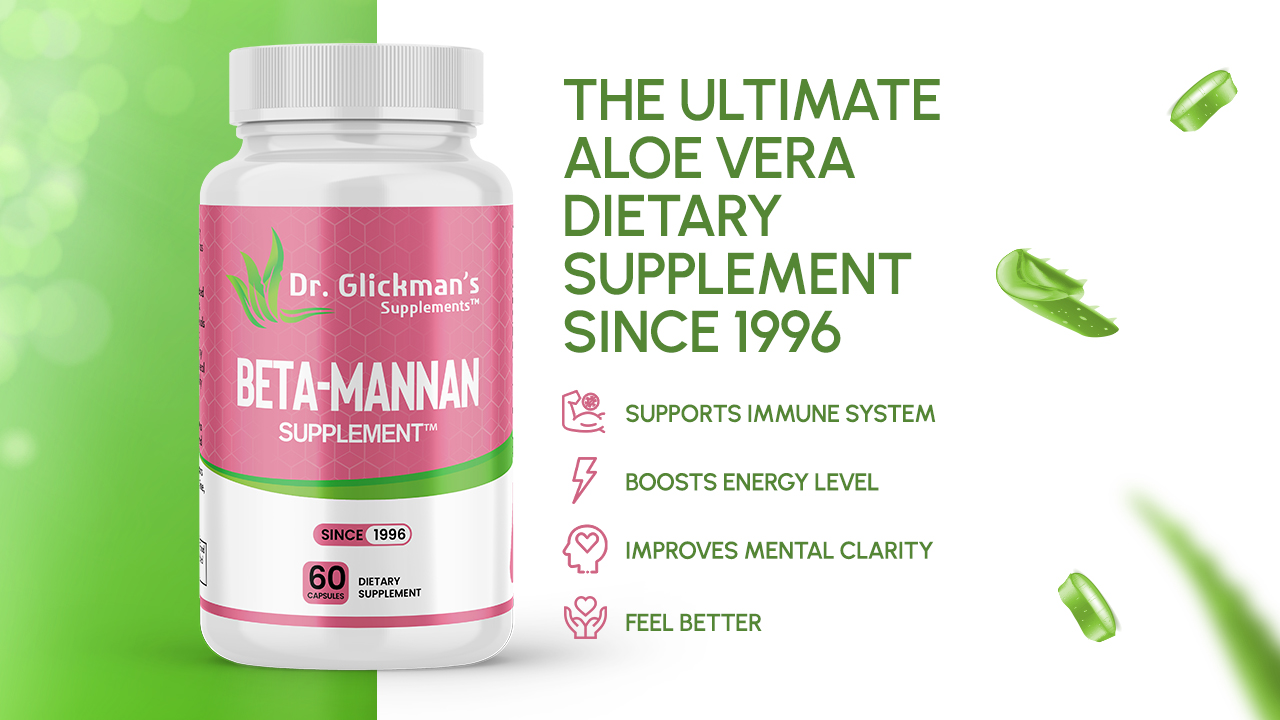 Beta-mannan Supplement™ is the ultimate Aloe vera dietary supplement since 1996.
Several thousand years of written history have recorded the legendary healing power of the Aloe vera plant.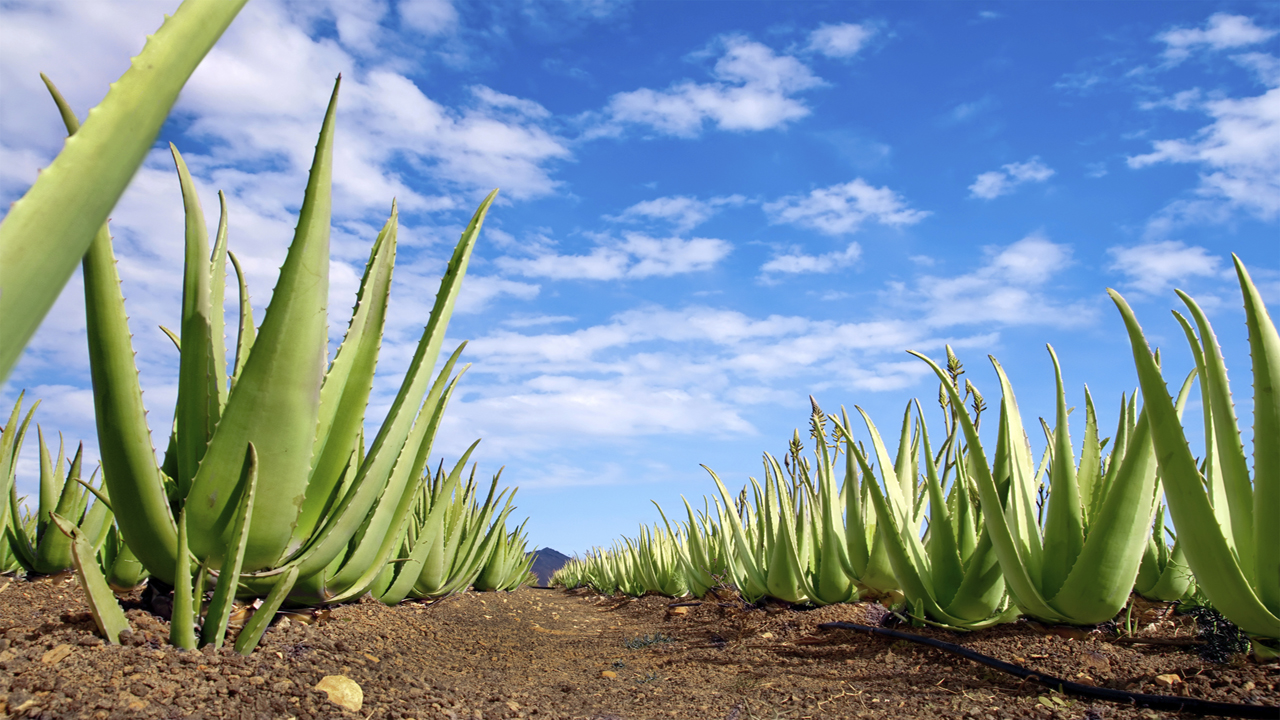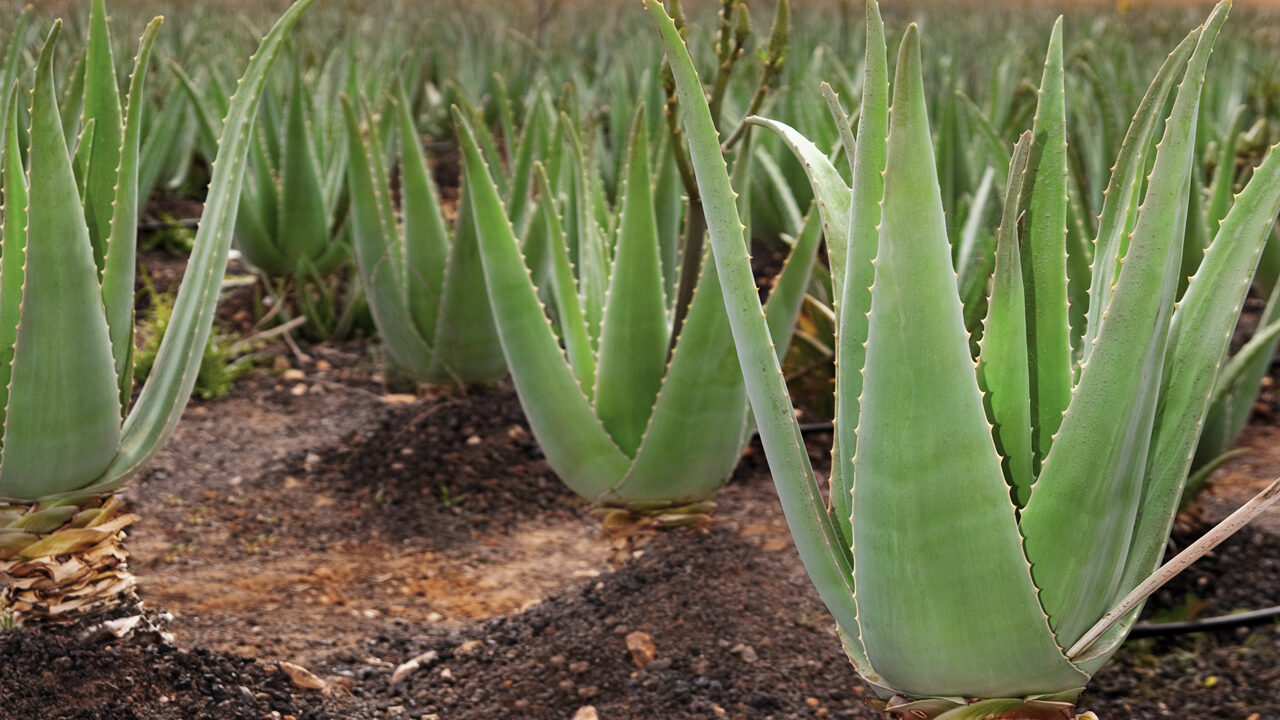 And the healing benefits of the compounds in Aloe vera were more remarkable than the early researchers had imagined possible.
Nevertheless, until recently, scientists were puzzled.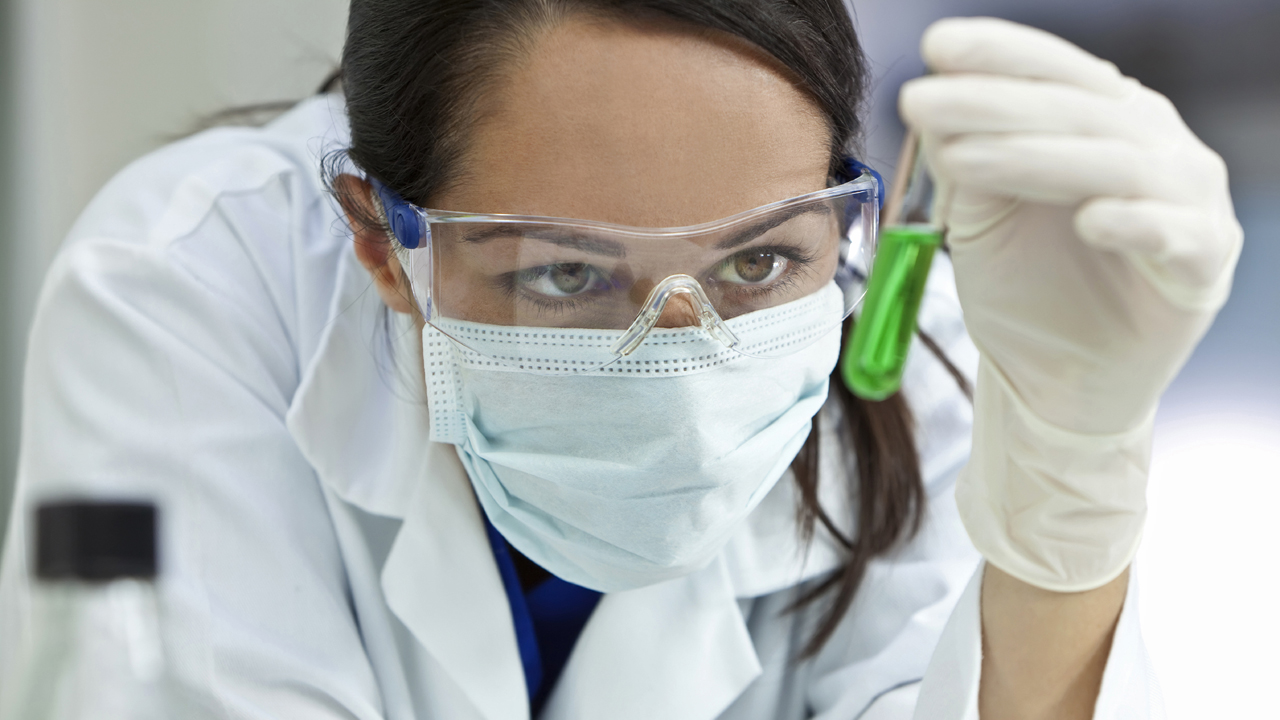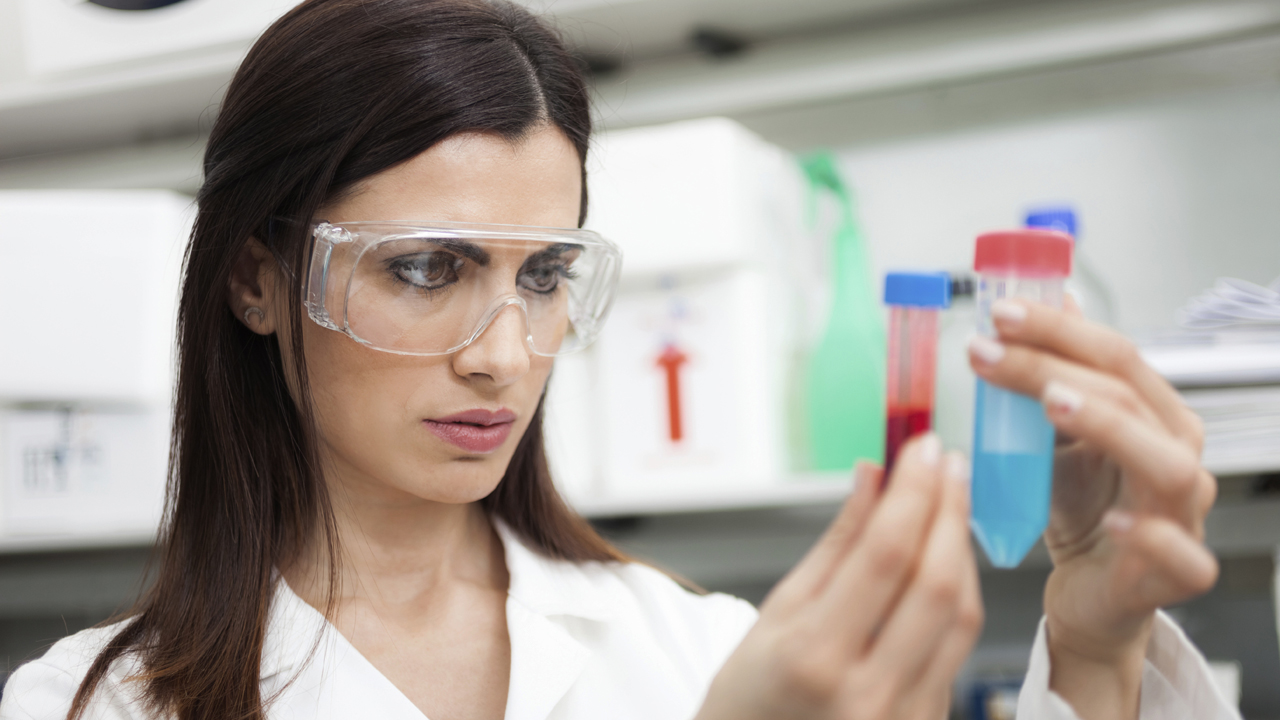 In the laboratory, Aloe vera was frequently worthless.  
But research soon showed why.
The active healing ingredient in Aloe vera deteriorates rapidly after harvest.
Within just a few hours, unless properly preserved, the active compound of Aloe vera breaks down.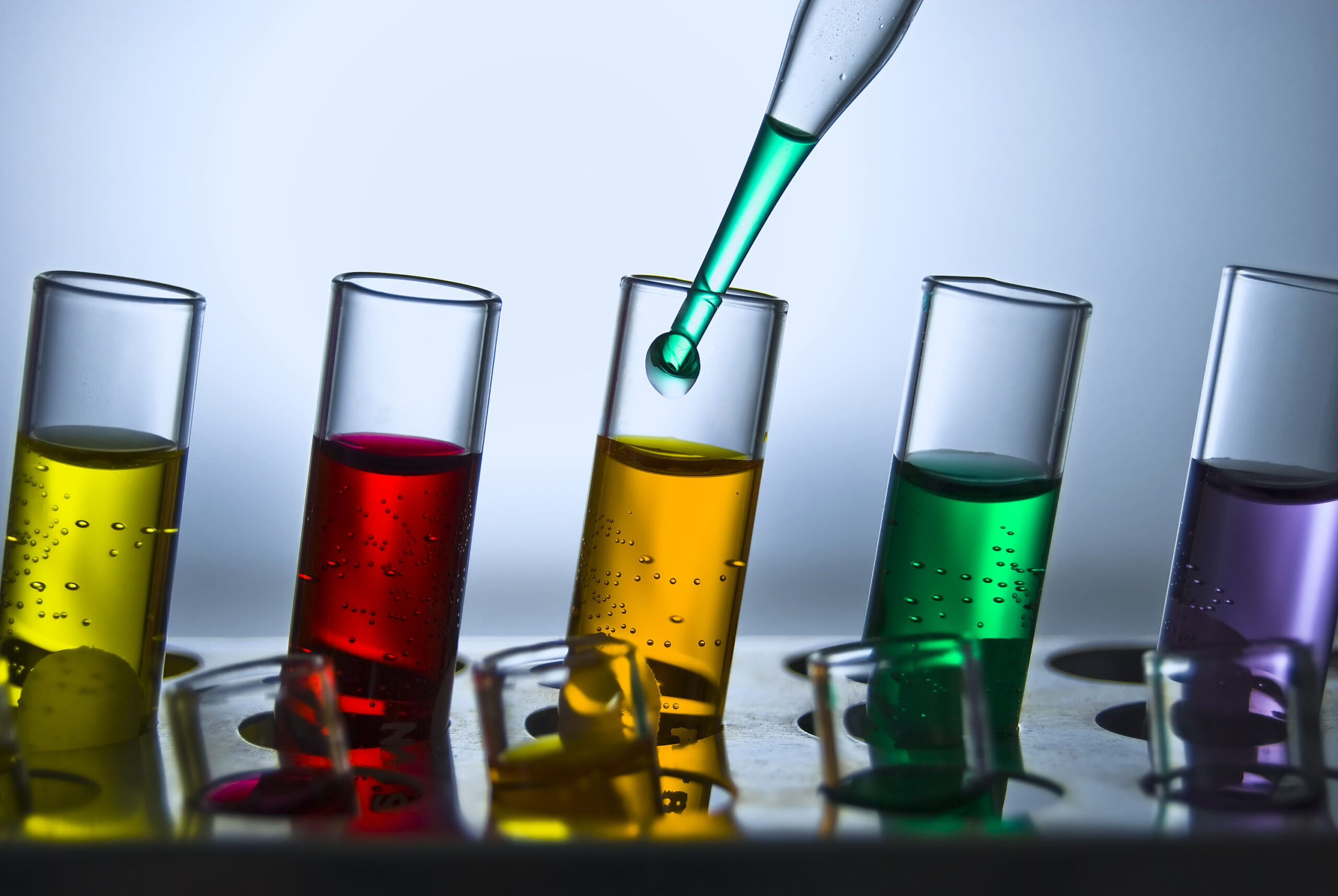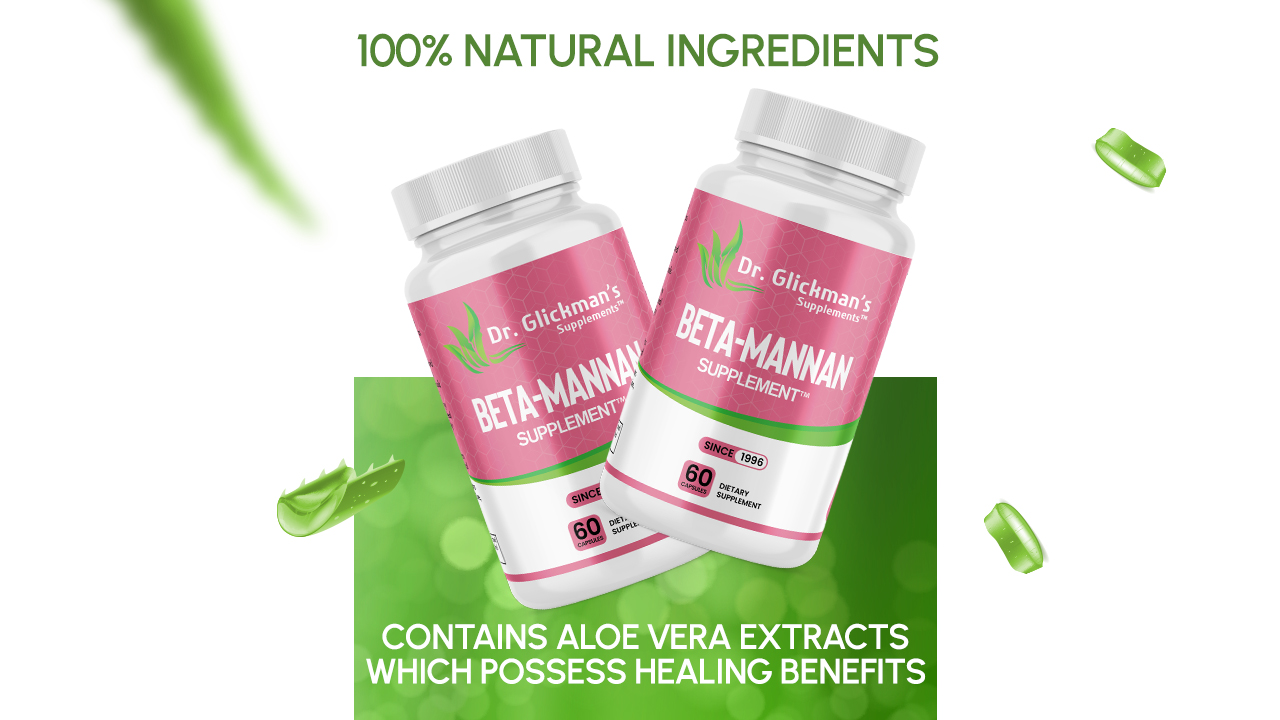 Dr. Glickman's Beta-mannan Supplement™ combines the best preserved, organic, Aloe vera gel available in a proper combination with natural Vitamin E to guarantee that all the healing benefits of Aloe vera are retained.
Beta-mannan Supplement™ provides excellent support for your immune system, boosts your energy level without stimulants, and restores a healthy sense of well-being with a relaxed and confident attitude.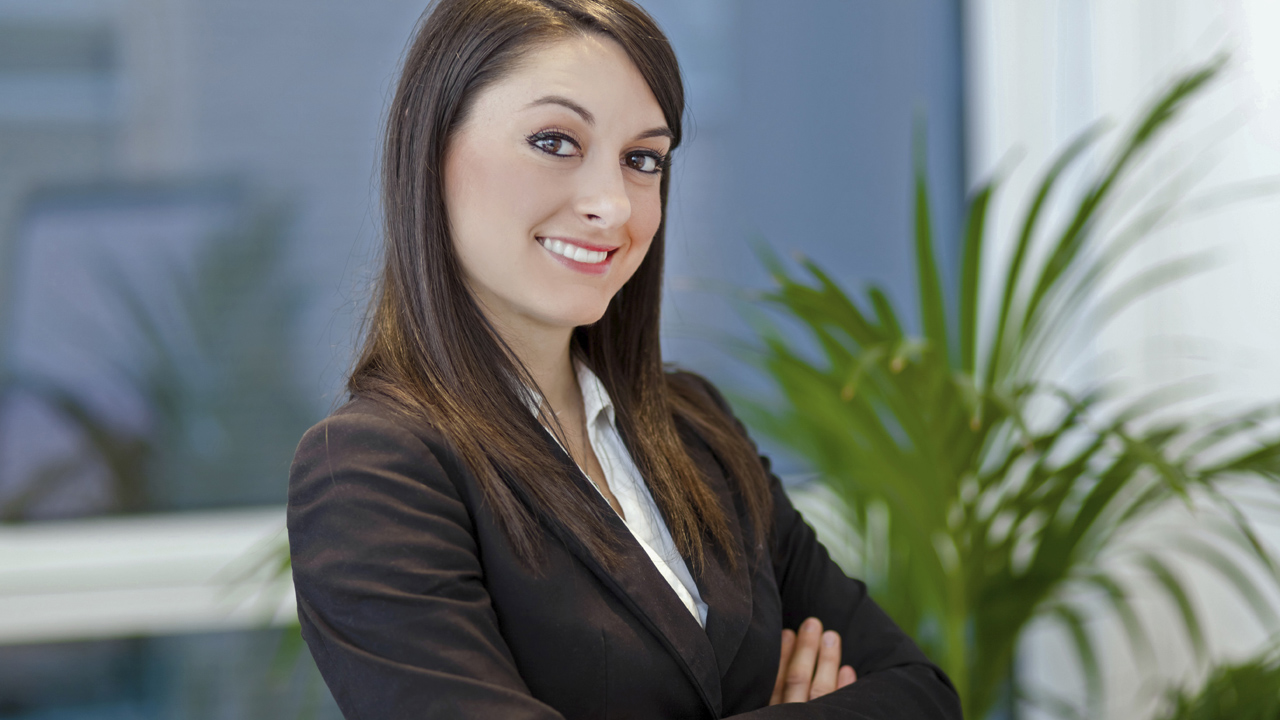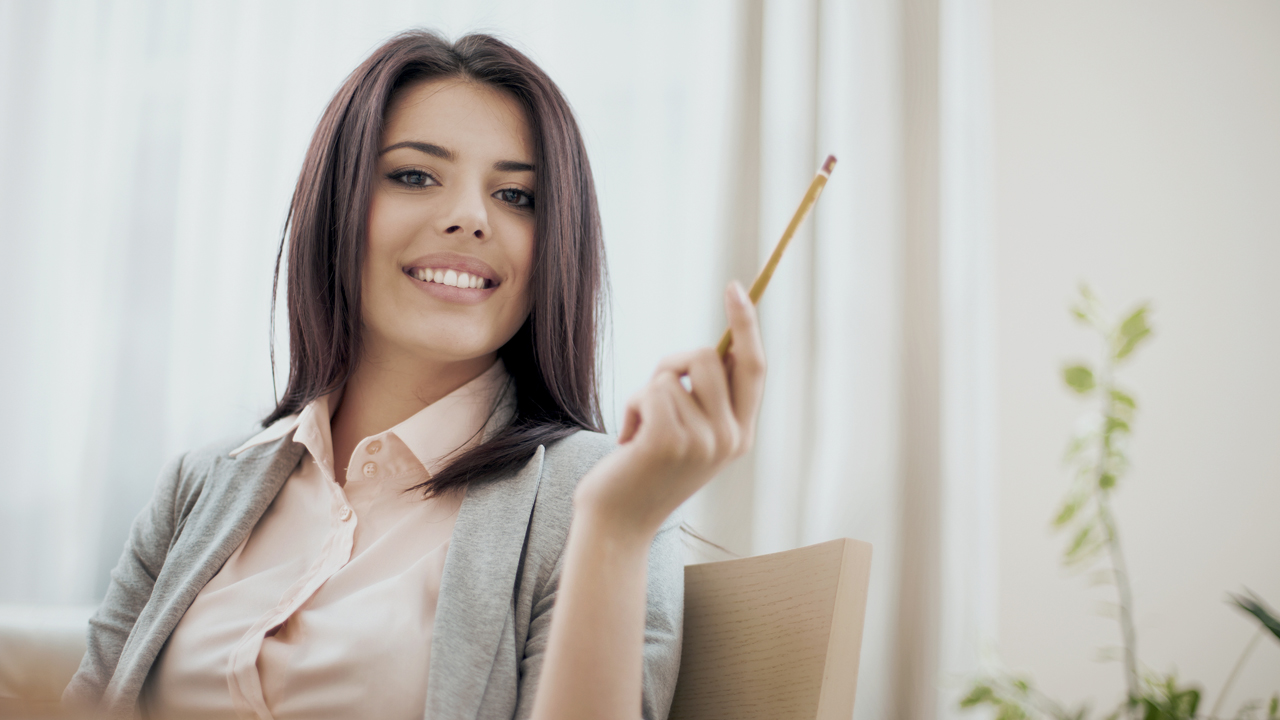 When aches and pains diminish and mental clarity improves, this helps your productivity naturally.
Beta-mannan Supplement™ simply makes you feel better.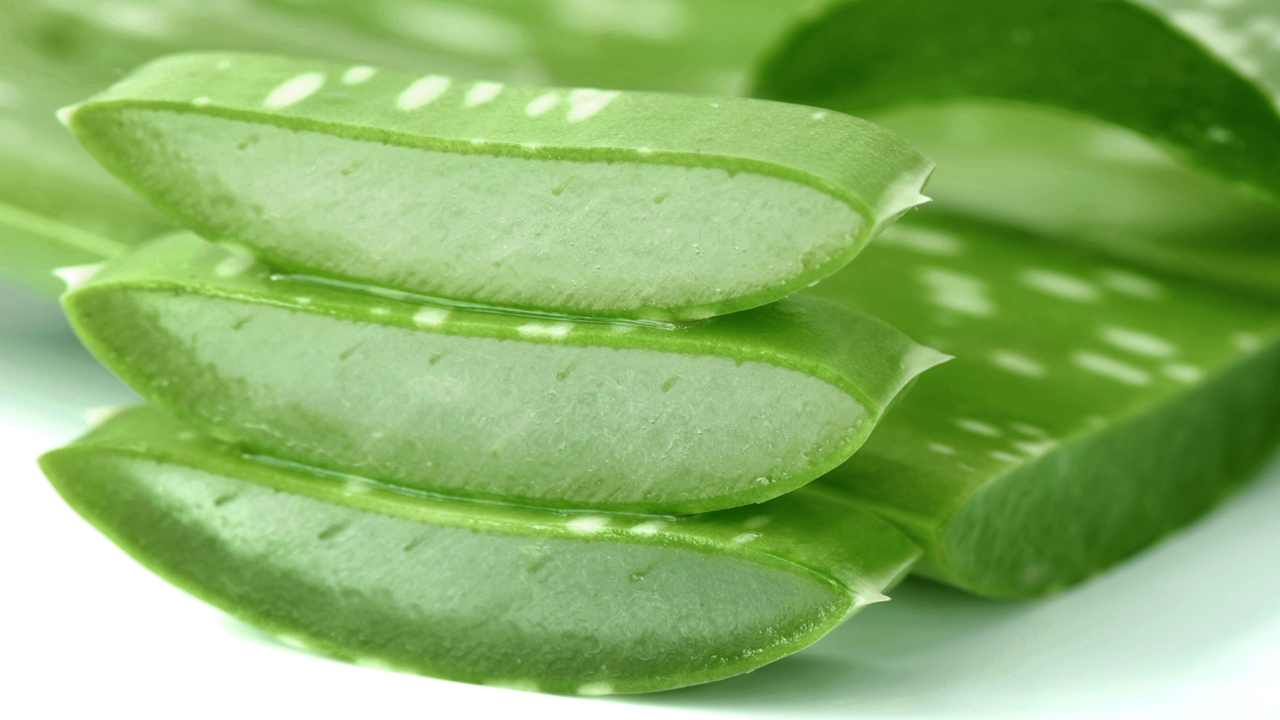 Right now you may be thinking, what makes Beta-mannan Supplement™ different from all other Aloe dietary supplements? 
The answer is simple. In the fresh Aloe vera plant there are more than 200 different compounds. Some of these compounds have a strong laxative effect. Other compounds may cause allergic reactions.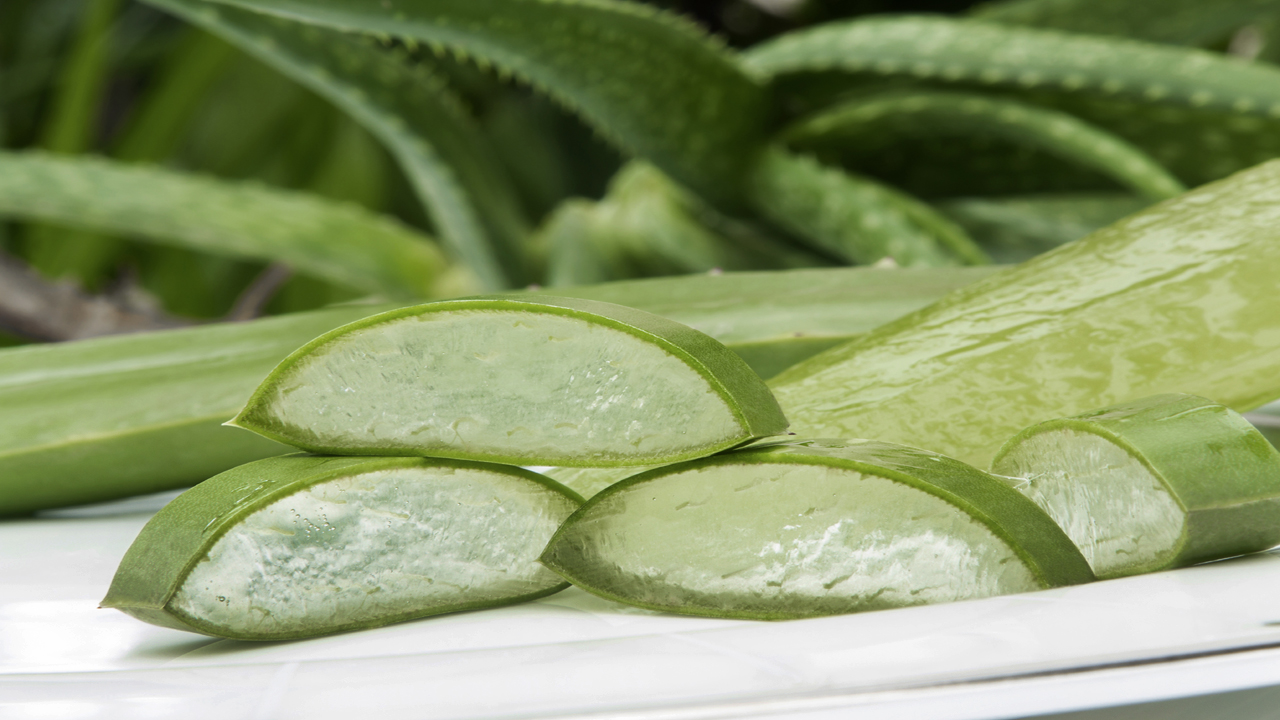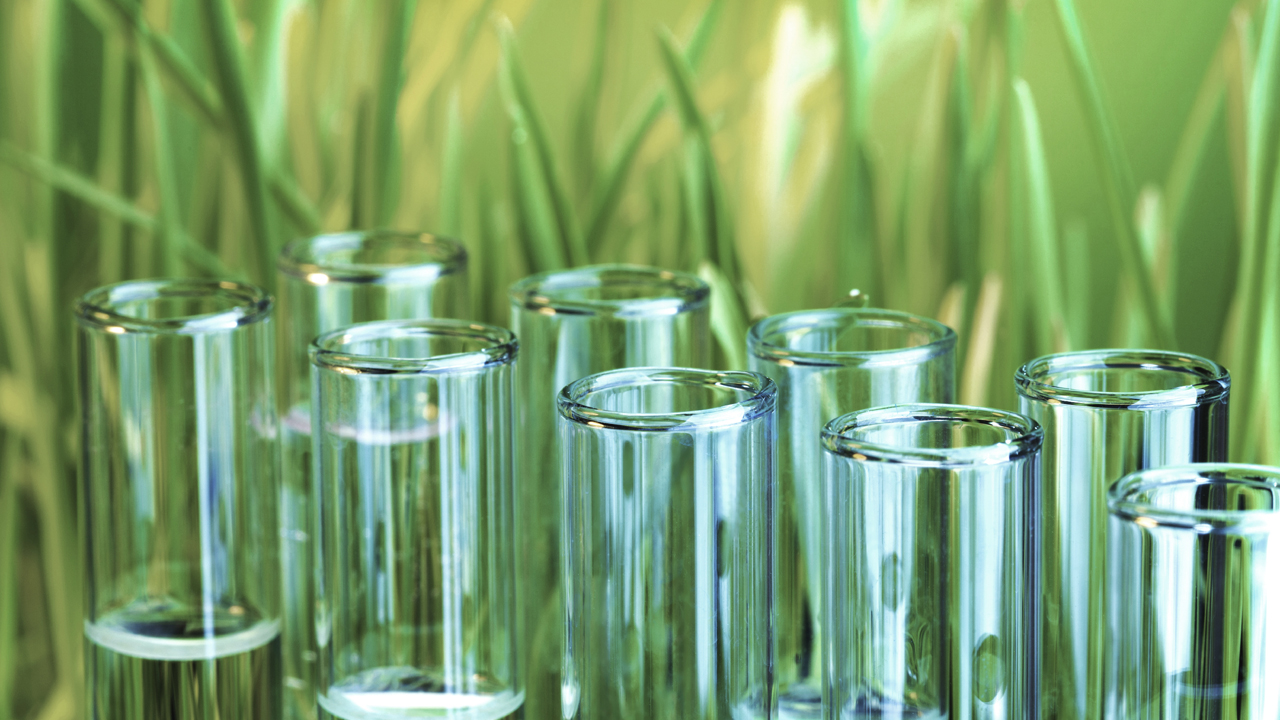 Properly extracted, the healing compounds are free of these laxative effects and free of the allergic reactions that can occur with fresh
Aloe vera
gel and other improperly prepared
Aloe
supplements.
Aloe vera and Beta-mannan
.
Beta-mannan Supplement™ contains only the extracted beta-mannans and beta-glucans which have been shown to possess the healing benefits attributed to Aloe vera gel with none of the potential side effects. These pure beta compounds are in the carbohydrate family. Since only protein compounds, not carbohydrates, are known to cause allergic reactions, an allergic reaction to these beta extracts is probably impossible.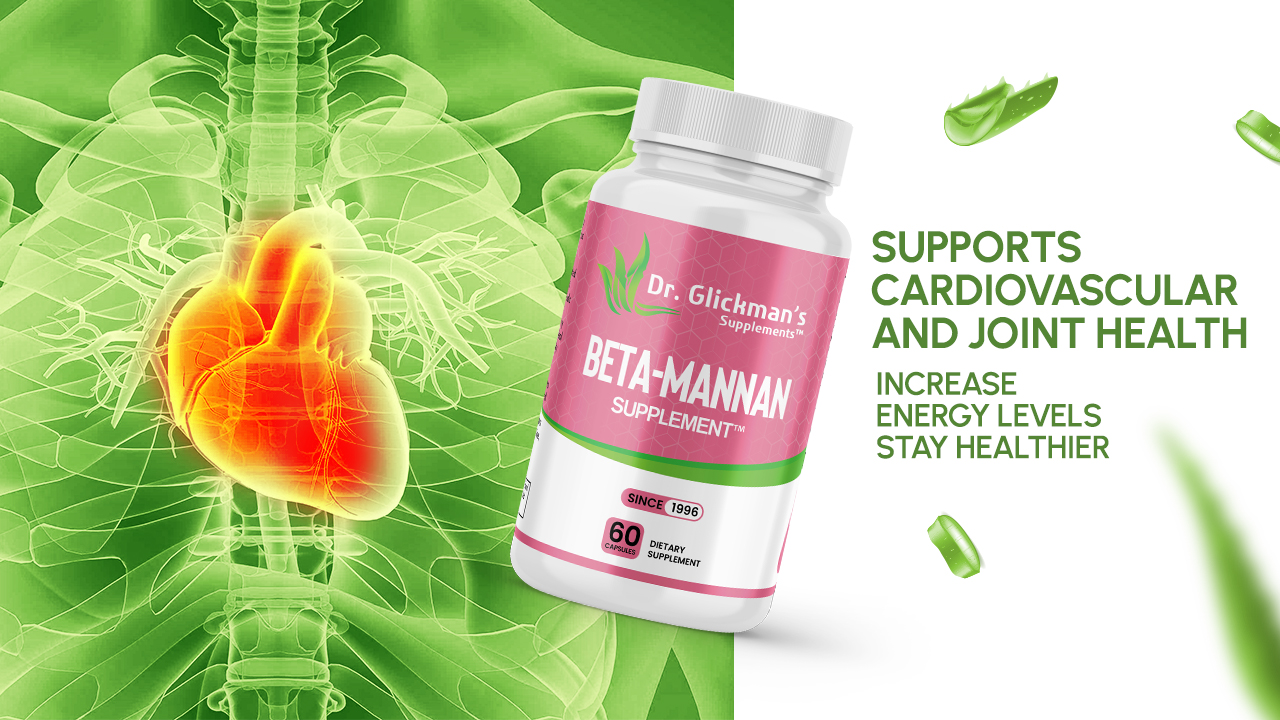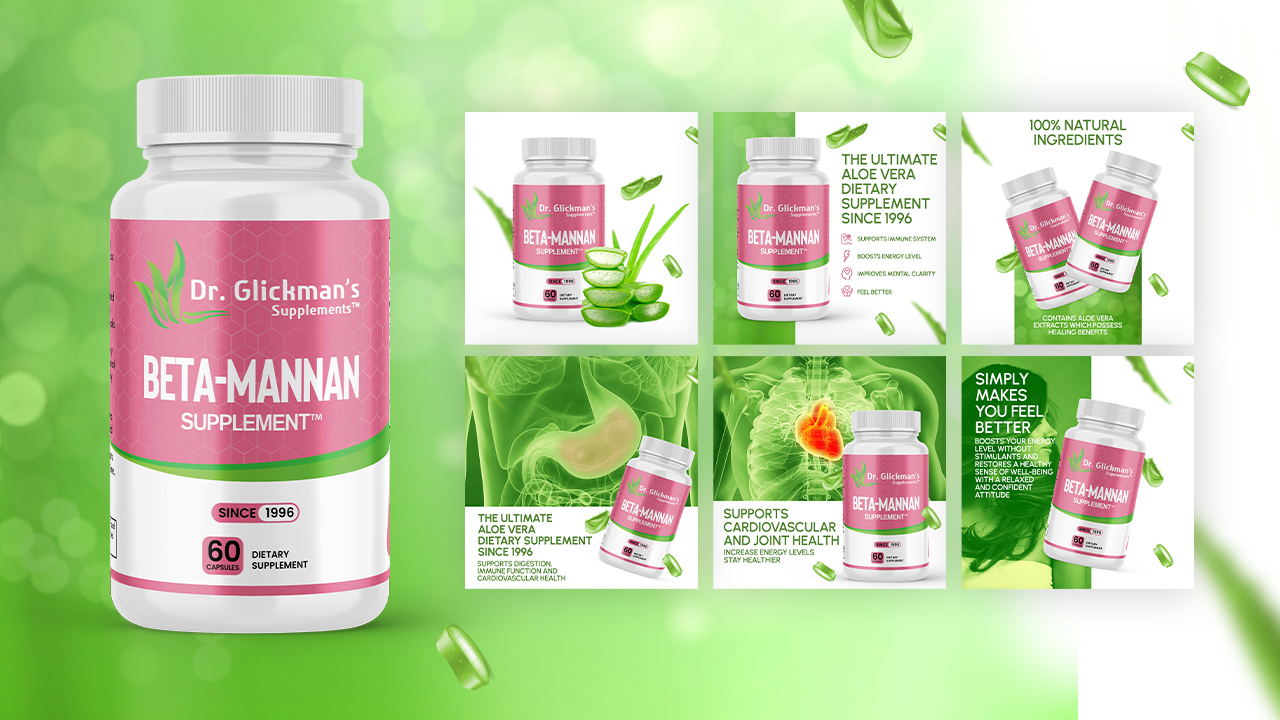 And these beta compounds in Beta-mannan Supplement™ have been used by thousands of people for 25 years with no instance of allergy or side effects ever reported.
INGREDIENTS: Beta-mannan Supplement™ is a dietary supplement, completely natural, organic, gluten-free, dairy free, and egg free. The ingredients include, in each serving of 2 capsules: Natural Vitamin E, as natural d-alpha-tocopheryl succinate, 30 mg, 200% Daily Value; Proprietary Blend of Aloe vera gel and microcrystalline cellulose, 880 mg, Daily Value not established. Other ingredients: Vegetable source capsule. It does not contain any gluten, sugar, salt, soy, yeast, dairy products, eggs, preservatives, or artificial colors. A bottle contains 60 capsules.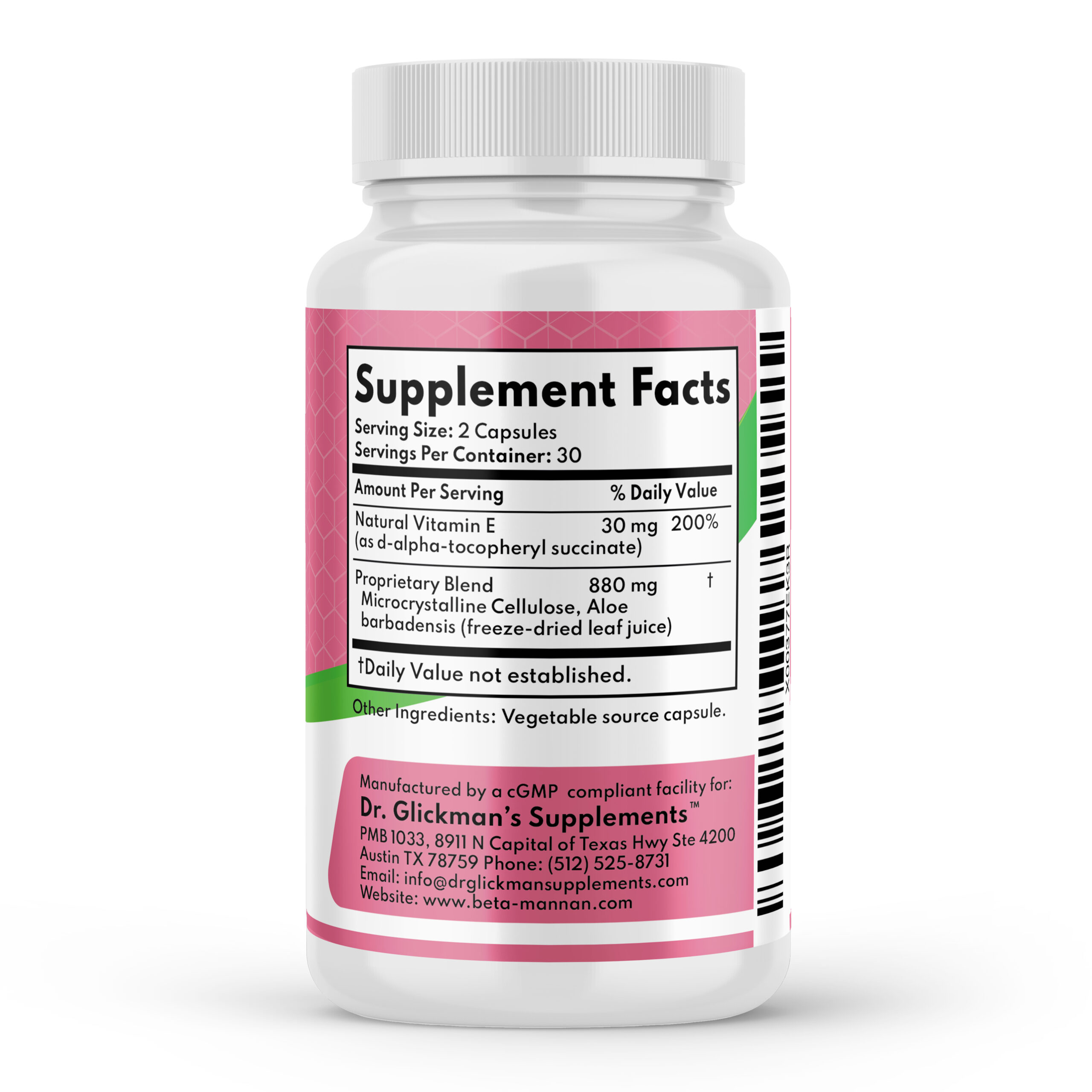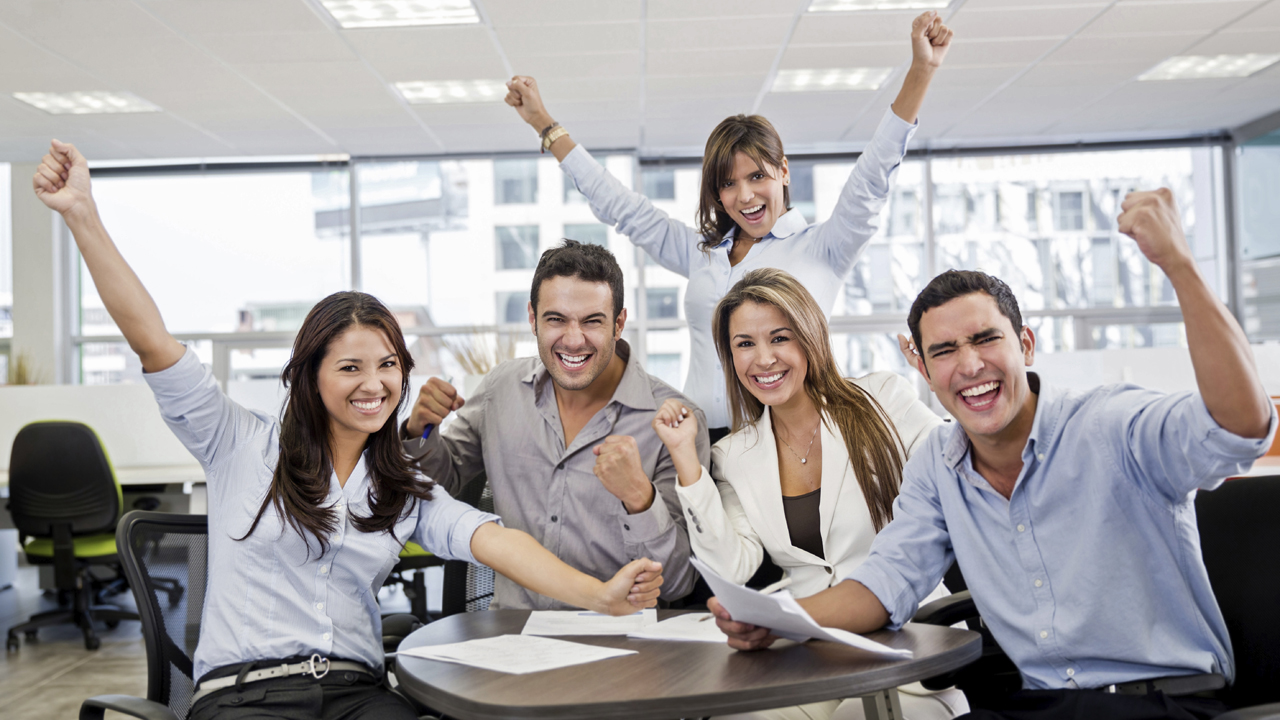 MANUFACTURING: Beta-mannan Supplement™ is manufactured under strict guidelines with the highest regard for both quality and consistency. It is produced in accordance with federal FDA and state regulations. The facilities are inspected regularly by the FDA and are approved under GMP (Good Manufacturing Practice) guidelines. Beta-mannan Supplement™ is a proprietary product of Dr. Glickman's Supplements™.
DATE ON BOTTLES: Some bottles have a manufacturing date such as MFD 10-22 to indicate the date of manufacture rather than the expiration date. Other bottles have a "Best Before" date to indicate the expiration date. In general, legally the product is good for 3 years from the manufacturing date although we know it does not decrease in potency with proper storage conditions for 10 years or longer.